Infected Dingo "Wormland Edition"
Product Information
Product code:

INF-MODS
Category: Atmitude Infected series
€147.60
The Infected Series by Yota. Custom and limited-edition narrative-art mods, based on original, top-grade Atmizoo parts. Collectors only.
Out of stock
Social
Description
Description
The first Dingo that became the canvas of Yota's minimal, narrative art was created in early 2013. Gifted by Yota to Atmizone as a symbol of the interesting dialogue between the fine arts and industrial design, the colourful, now-infamous device managed to spark a lot of internal discussion about its symbolism and visual vs. functional value. Eventually, it was embraced and loved warmly for what it truly represented:
"A design, even if it's made in millions, used every day, admired, defaced, or even copied, carries with it the same emotional, cultural and deeply personal weight as a unique work of art."
Yota, a long-time Atmizone fan and one of the Team's favourite contemporary local artists, created a handful of these Dingos during the second half of 2013. Her simple, primitive forms and colours are more than just a style – they form a narrative. Look closely and you might be able to see trees, animals and people, a world of shapes arranged to make up a meaningful story. Many of these Dingos were monochrome adaptations of the original one, created by painting or engraving only the outlines of its forms. Although fully-functional, these works of art were kept on display and replaced by a tiny batch of durable, machine-engraved adaptations: The first "Infected Series" Dingos.
In total, less than 40 of these machine-engraved and serial-numbered Dingos have been produced. All consist of original, top-grade Dingo SS-M and SS-P parts, including rhodium-plated springs and connectors. The acrylic-painted originals are currently not available for sale.
The Infected Series will be occasionally expanded by Yota to include more devices and different artwork, always in one-off, super-limited runs. Check the section below for availability and prices.
Availability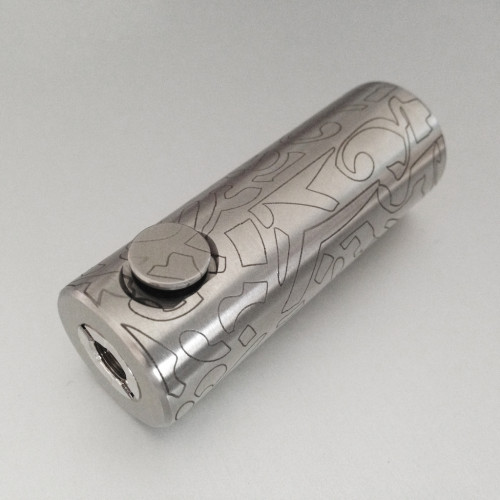 Infected Series "Wormland" Dingo SS-M
# of units produced: less than 20.
€147.60
Permanently out of stock.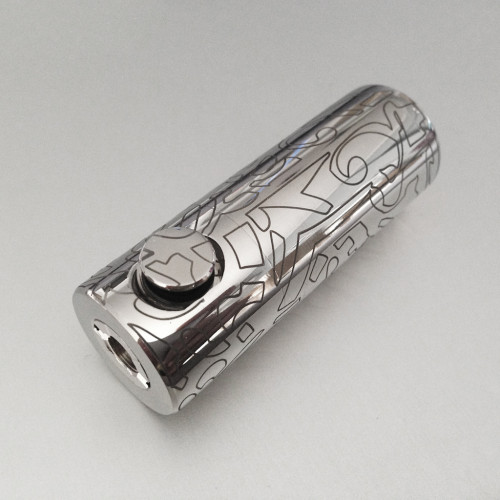 Infected Series "Wormland" Dingo SS-P
# of units produced: less than 20
€147.60
Permanently out of stock.