PEEK Performance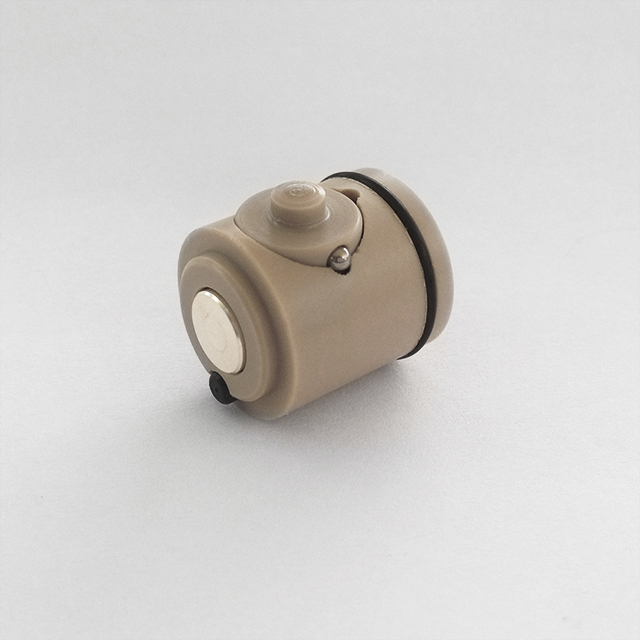 The release of the Lab has been a milestone for Atmizone. It was not the first high-performance mech device in the market, and it certainly wasn't the first mech device to feature dedicated protection circuitry. However, it is the only one in the market that did both, gracefully.
The importance of safety often gets lost in white noise – after all, the #1 reason for owning an unregulated, mech device is its lack of features and direct feel. In the mech world, more features are often seen as more things that can eventually break or malfunction, right? Absolutely. However, it is also important to realize that getting to the bare essentials does not require a sacrifice of safety. That's precisely the point we tried to communicate with the Lab. Its low-voltage-drop, paper-thin protection module speaks louder than we ever could.
Going one step further than just drilling vent holes on tubes, Atmizone was one of the first mech mod-makers that did proper materials research to build safer devices: The extensive use of delrin and collapsible springs provided fall-back safety mechanisms in extreme conditions. With Rollers and Dingos, our approach at Atmizone was to use materials designed to break the circuit when operated at temperatures outside the safety margin of common batteries. Now, with basic over-current and over-temperature protection included in the Lab, it is finally time to introduce materials that improve the reliability of the device without having a detrimental effect to battery safety – such as PEEK.
PEEK is a hard, high quality thermoplastic insulator, designed for use in extreme temperature applications up to 250C. By relying on the PTC module of the Lab to protect the battery from over-current and over-temperature incidents, we can use PEEK to build higher-grade switch assemblies with peace of mind. Compared to the standard Switch Assembly, the new HP (high-performance) Switch Assembly is a heat- and arc-resistant, lower-maintenance unit, suitable for high power switching.
Due to its high temperature design, the HP switch is only recommended for use with the Lab in Fused Mode, or with a secondary protection circuitry installed on the switch assembly side (the Kick, for example, includes such circuitry). In the rare event that the switch gets hot (for example, if the device is left unlocked and activates itself in a bag), the over-temperature protection of the PTC module will gradually take over and limit any excessive heat dissipation. To use the HP switch with the Lab in Direct mode you must have the technical qualifications and maintenance expertise to keep your device and batteries in check.