Keras MTA. A high-end multi-tank atomiser is on the way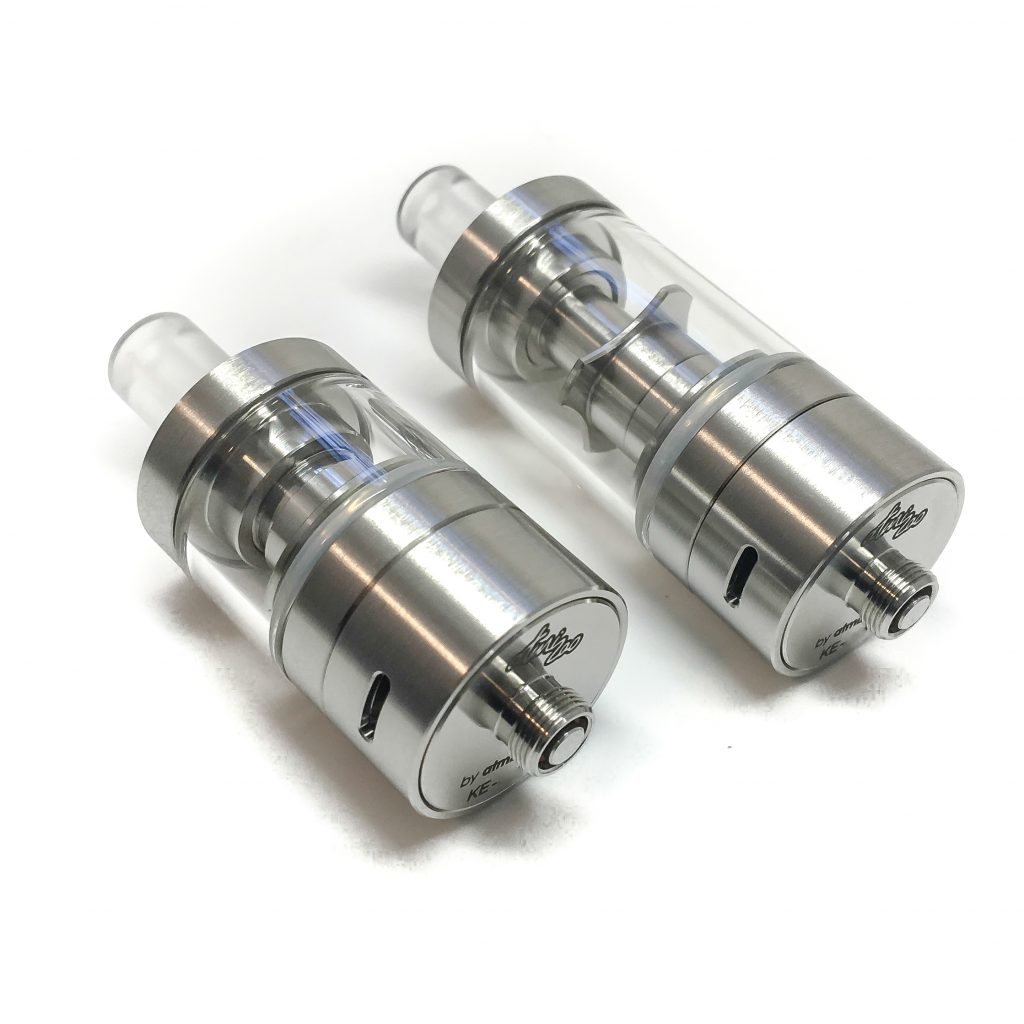 Who wouldn't agree?
Building your own coils is much better than using ready-made, factory replacements coils.
We have asked for your opinion on Facebook and Twitter.
The answers have been more than predictable:
"I like to make my own builds with the wire that i want and test it if the Rta can hold the power. I love when i get an Rta so i can test the vapor production, the flavor, the deck size,the holes of the posts,everything."
"Definitely an RTA. I feel that it is much better to be able to tailor your build to the liquid you will be using so you can find that sweet spot between vapor production and flavour."
"rta for sure.. Flavour, vapour and more money in my pocket!"
RTAs are, by far, the best choice if you are looking for more options, control of your setup, better flavour, more clouds. Yours is the choice of the materials for building, the cotton/mesh quality and type, the thickness, the quantity and all other characteristics that define the wick.
Customisation and absolute control, optimal quality and best performance.
Yet, there is a catch: You must have adequate experience and, periodically, some spare time, in order to build your own coils.
The third option
But what if this not the case with you? What if experience is lacking, or if time is an issue? What if sometimes you just want to vape right here right now, but your custom coil is old?
The obvious option for newbies is to start with a cheap vape tank and replacement coils and go from there. An RTA is due to follow in the next few months, which will offer starters the potential to experiment with building their own coils, while having the security of the standard tank in the case that something goes wrong with their first building steps. Proceeding with, at least, two tanks has been the tradeoff until now, for someone who wants to get acquainted with the vaping culture smoothly and gradually.
As time is more and more an issue for most of us nowadays, there are quite some experienced users out there that would easily admit it: With the evolution of factory coils, a decent coil with quite good flavour and vapour production would be problem-solving, until one has some spare time to re-build. Carrying along two tanks could be a work-around, kind of…
If only there were a versatile solution, a hypothetically ideal, third option…
Just imagine you could find a way to combine a consistent high-end RTA for simple, good everyday builds, with a quality vape tank which can host decent factory coils. And all these in an easy, hassle-free way.
Well, this third option is closer to reality than you may think.
It is the Keras MTA, Atmizone's brand new concept of Multi-purpose high-end Tank Atomiser.
It has been conceived to fulfil the combined needs of those vapers, who want somehow to easily switch between sustainable factory coils and rebuildable deck. The Keras MTA features a high-quality deck with a decent building space of about 10.50mm (diameter), designed to allow usual, horizontal type custom single builts, for consistent vapour production and top notch flavour. The deck can easily be removed as an one-part assembly, so as to be replaced by an Aspire Atlantis/Triton or Vaporesso Target cCell factory coil, this way transforming the Keras into a vape tank for factory coils in just an instant. All the above, with a minimal design which is realised with top quality materials (316 food-grade SS all metal parts, PMMA medical Plexi or Fused Pyrex Glass tank body, both included in standard version). Add to that an amazingly accurate air flow control system, with an adjustable ring slot that lets you inhale air from zero up to a max of D2.00mm (internal airflow tube diameter) and Atmizone's usual attention to detail and there you have it: a top quality versatile tank, mainly for MTL (mouth-to-lung), that can also do the job for STL (straight-to-lung) hits. Suitable for a wide resistance range (sub-ohm up to higher res), temp control setups or any other wire setup, factory coils or custom own built, all in one.
The first scheduled public release of the Keras is scheduled for Saturday, October 1st 2016, GMT +06:00. Atmizone's multi-tank concept goes public!
Outro
Ancient Greek mythology has it, that Rhea gave birth to Zeus and then put him in a cave, located on Mount Ida, on the island of Crete. This way, his father Cronus would be unable to find him and swallow him, which he had done with the rest of his children. Inside that cave, the goat Amalthea nourished Zeus with her milk until he was grown up.
One day, as young Zeus played with Amalthea, he accidentally broke off her horn ("Keras" in Greek). To make up for it and as a sign of gratitude, Zeus blessed the broken horn, so that its owners would find everything they desired pouring out of it.
It became known as the Horn (Keras) of Amalthea, an eternal symbol of abundance, multitude of choices and well-being.
(source: greekmythology.com)