Atmitude by Atmizone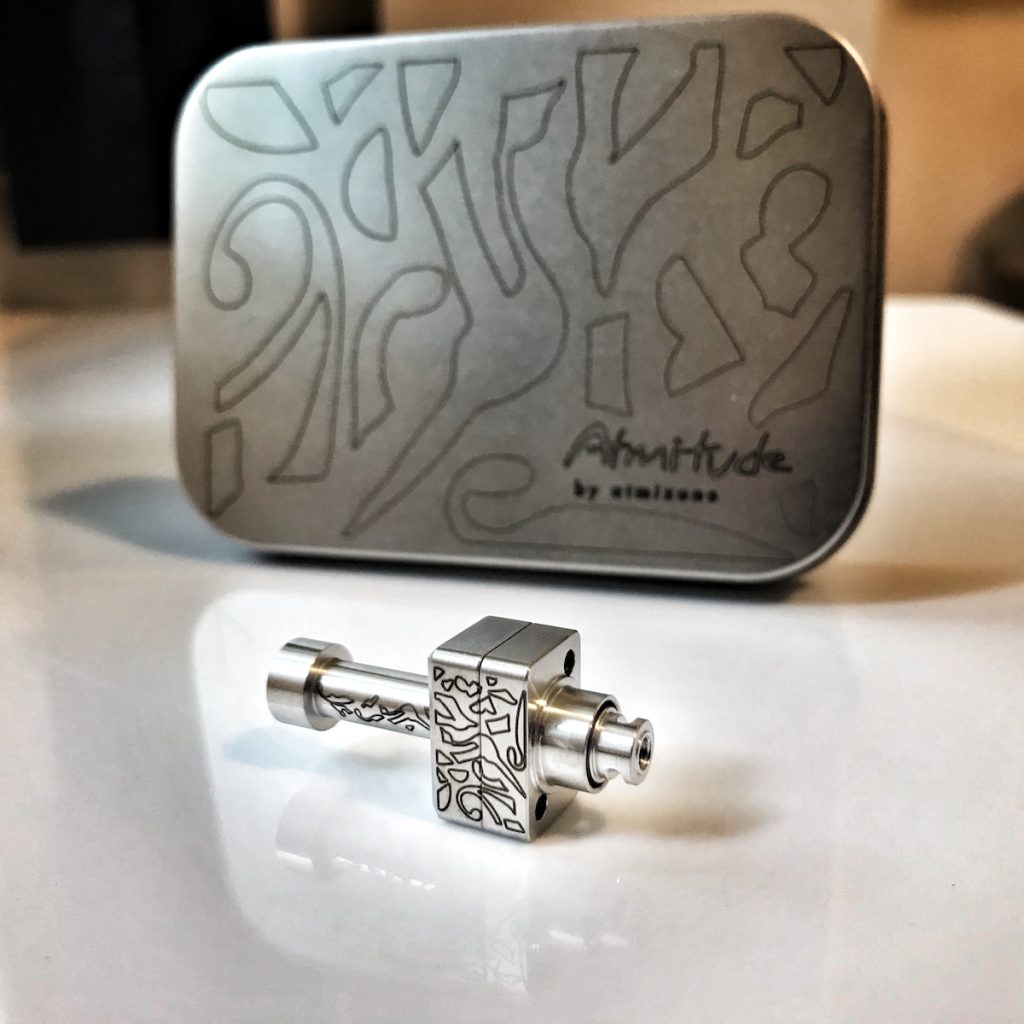 When Atmizone was created as a concept, back in late 2011, before even having an official form, one of the Team's first discussions had to do with our design forms and aesthetics approach. We soon agreed we all like functional simplistic design and went from there, materializing this into our first projects of Atmizoo series, the Dingo and the Roller. Faithful to the "form follows function" principle, uni-tube mods Guppy and Lab followed and Atmizoo series established their simple looks and minimal forms.
At some time, interaction with certain people made us look at some things with new eyes. It all started with the Infected Series Dingos, a limited run of laser-engraved adaptations of a hand-drawn paintwork by our fellow visual artist Yota. This was definitely not "Atmizoo" style, but… through an inner twist we really loved the Infected. Could have been the interesting dialogue between the fine arts and industrial design, the limited character and uniqueness, their symbolic value, the unexpected controversial match or all of it together.
Whatever it was, the Infected developed a liking for "deformed" products in our Atmizone hearts and created some room for other similar endeavors by Atmizone in the future. The feeling has now grown enough to give a name to this different modding "attitude" towards Atmizoo and other brand's vaping projects. Atmitude by Atmizone is here for those of you who look at vaping devices from a different perspective.
Keep in close touch to see our upcoming projects!